2023 Stone of the Year: Namib Bianco Marble
Best Cheer Stone, Inc. has sponsored the 2023 Natural Stone Institute Stone of the Year. Namib Bianco marble will be featured on 2023 member certificates, membership code of ethics, and association marketing materials throughout the year.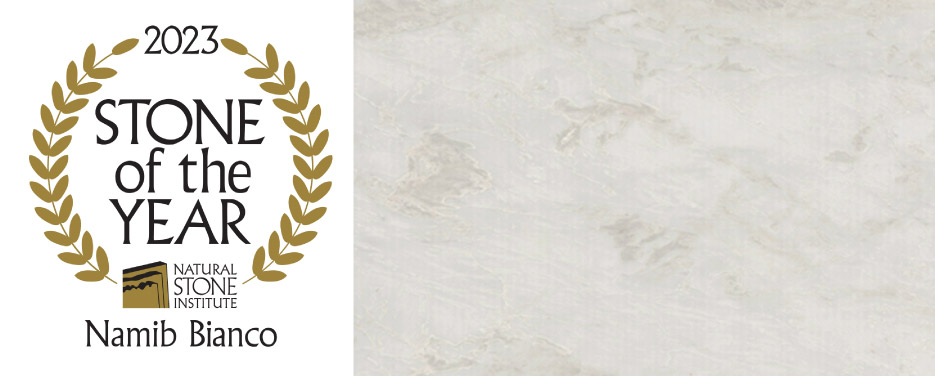 Namib Bianco is an African white marble from the Best Cheer Stone, Inc. quarry in Karibib, Namibia. The crystalline white background emits subtle white and ivory toned veins spread and embedded throughout the stone. Namib Bianco is a translucent material, making it an ideal choice for creating backlit natural stone projects. It has a low water absorption rate and is higher in density compared to other white marbles, making it a good choice for home and commercial remodeling projects.
To learn more about Namib Bianco marble and to learn about the Natural Stone Institute's Stone of the Year program, visit www.naturalstoneinstitute.org .
The Natural Stone Institute is a trade association representing every aspect of the natural stone industry. The current membership exceeds 2,000 members in over 50 nations. The association offers a wide array of technical and training resources, professional development opportunities, regulatory advocacy, and networking events. Two prominent publications—the Dimension Stone Design Manual and Building Stone Magazine—raise awareness within the natural stone industry and in the design community for best practices and uses of natural stone.