BB Industries Acquires ITS of West – Central Florida
BB Industries LLC has acquired Innovative Tool Solutions (ITS), a stone tools distribution company with a dedicated customer base throughout the West-Central Florida area and beyond. ITS offices and warehouse are based in Sarasota, Florida.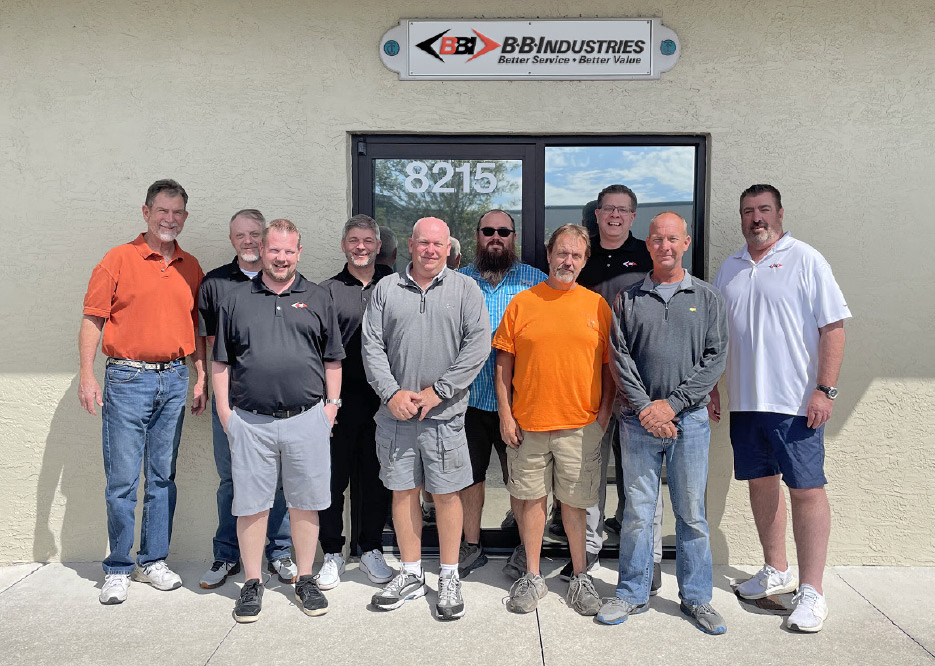 ITS was founded in 2009 by partners John Hager and Tim Olsen. Hager says, "We started out small with just Tim and me, one small room and a van, and have built the business up to three sales reps in the field, with three trucks and long-time relationships along our distribution routes, supported by a warehouse and showroom."
Olsen added, "The next step for us and our customers is to offer more products, better product support, and create more opportunities for our employees and their families." Hager: "I feel fortunate to be partnering with a company as strong in the industry as BBI, to help ITS take this next step, and for the opportunities the partnership presents." The company will continue to support and grow its customer base in the West-Central Florida region.
BBI CEO Rick Stimac said, "We are very happy to welcome ITS into our BBI family. This partnership fits well with our desire to grow as a national distributor, through a supporting local presence. Our goal is to build one-on-one relationships with our customer shops. By partnering with ITS, we make our coverage of the Florida territory both better and deeper, using the knowledge and relationships built up over ITS's 14-year presence in the area to catapult us forward. We are fully committed to our expansion in Florida, and growing our newest BBI regional location."

Since its beginning in 1994, BBI's philosophy has been to offer the best customer service, the best value, and the highest-quality tools available for the stone industry. This is accomplished by delivering exceptional products and first-class service to our partners in the stone, tile, and restoration industries. For more info, visit BBIndustriesLLC.com and www.facebook.com/BBIndustriesLLC.USA .